Asian Aid provides education to children and young adults in disadvantaged communities, assists Nepalese women suffering from uterine prolapse, leper communities, special-needs children, trafficked girls and women, slum communities, the sick and the very poor. We seek to alleviate poverty, to empower, to advocate and to give hope.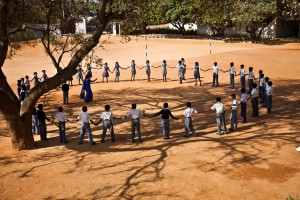 Asian Aid has been changing lives and giving hope to the poor since 1966.
Asian Aid projects enrich people and their communities.
Child Sponsorship gives hope of a better life to children throughout Asia.
Recent News
Suman, a young father and teacher from Nepal, is one of the many individuals impacted through Asian Aid's sponsorship program.
The city of Bangalore in India recently witnessed a city-wide operation that rescued 190 children who had been forced into beggary. What was uncovered during 'Operation Smile' was alarming.
Paul, a man of many talents and passions, and once a sponsored child himself, shares about his experiences since high school.
Get Involved
"Because Asian Aid is a smaller NGO, I really enjoyed the broad range of experience my professional internship gave me. My highlight involved traveling to Bangladesh, Nepal and India to observe first-hand the work that is being done."

Tracy Hamilton – Professional Intern from Avondale College of Higher Education
"If you are scared to step outside of your comfort zone then volunteering is the experience you need. The children I met in Nepal and the stories they harbor are very touching. Their constant smiles showed that despite their circumstances they can be happy."

Larissa Bottin – Former student and school captain of Kempsey SDA School
Create your own story!
We believe hope finds its truest expression when given and received in community. That's why we need you to help us empower others. Pray, fundraise, volunteer, advocate and/or become an ambassador: there are many ways to get involved.
Find out more about getting involved or contact us to share your ideas.