Agent of Change: Balika's Story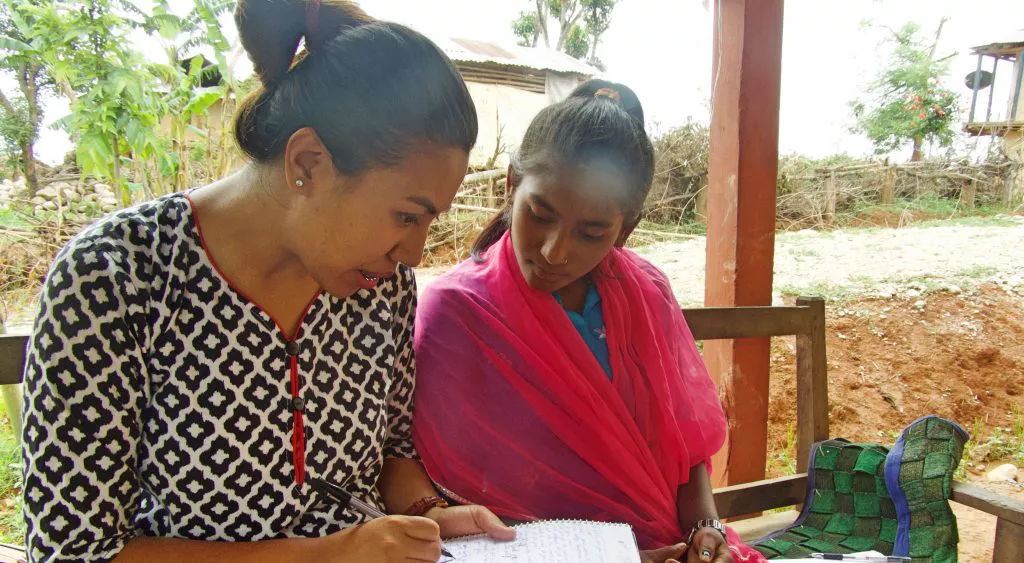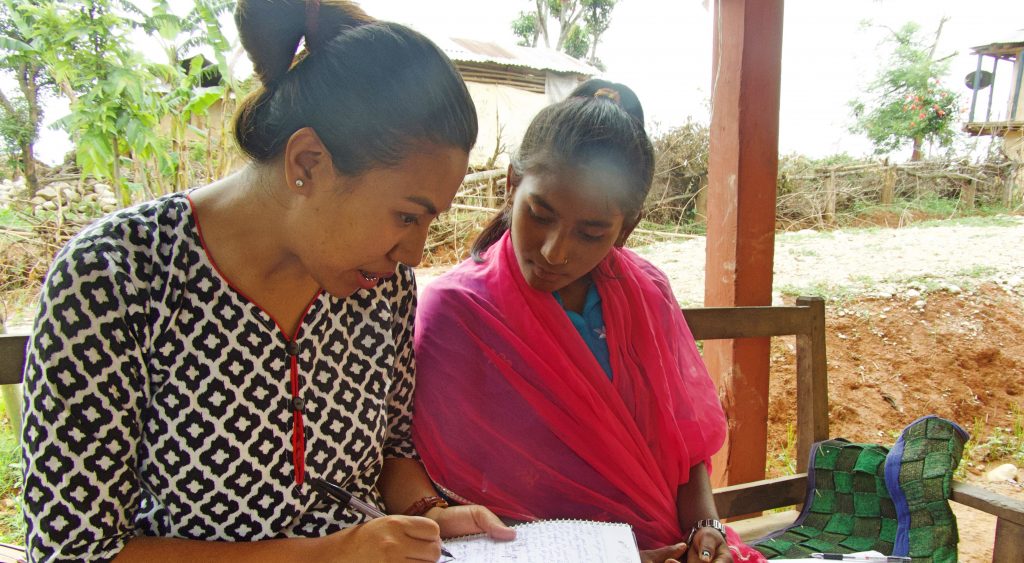 For many years, 17-year-old Balika would spend a few days every month in a stone shed outside her house during her period. "When I realised that this practise is not right and unsafe, I began discussing it with my family and friends. I convinced my parents and grandmother to end menstrual untouchability. Change Agent facilitators visited my house and discussed menstrual taboos with my parents which also helped to change their attitude to some extent. Gradually, they stopped snooping on me during menstruation and now I completely stopped practicing menstrual untouchability. I stay in my room and sleep in my bed as usual. I am now allowed to speak and touch my brothers and other male members of the family," she adds with a small, triumphant smile.
Balika now goes to school even during her periods. As a result, she is performing better in her studies. She continues to be a part of Asian Aid and CAED's activities to empower children, women and girls to enjoy and utilise their rights.
"The number of households practicing menstrual untouchability has decreased and girls have started attending school regularly," Balika says. "One day, I hope that all the taboos and superstitions associated with menstrual restrictions will end, girls will not be forced to marry early, but will instead aim high and dream big."
Back to School
For disadvantaged children who face day-to-day challenges such as living in poor neighborhoods or unstable homes, a good education levels the playing field.
Your donations are making a difference to these types of children in Bangalore, South India where there is a stark difference between those who have graduated school and those who drop-out early.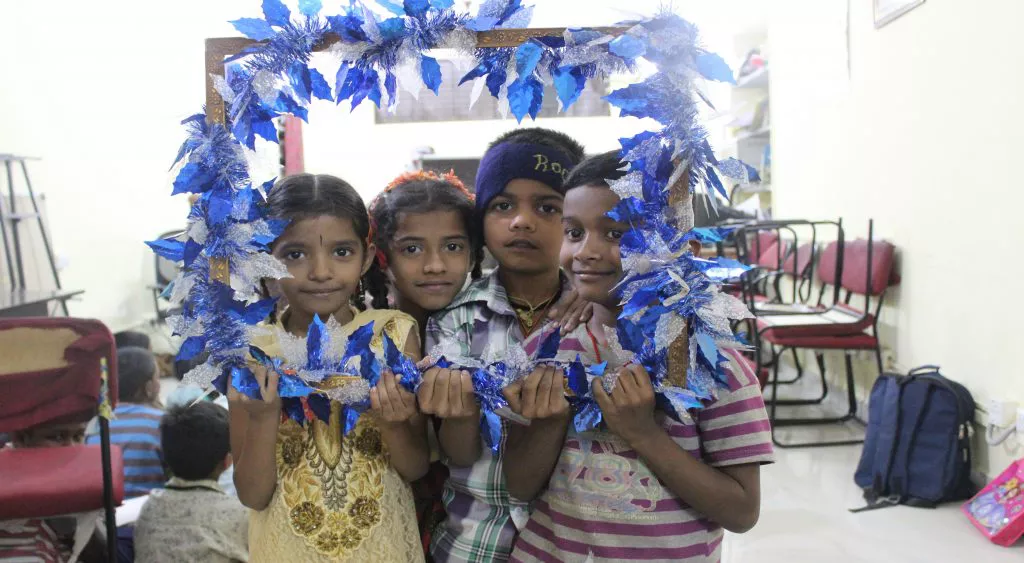 When children finish school it doesn't just impact them but their whole community. It improves family situations, health, and even lifestyles. Even more importantly, it keeps them from drugs, alcoholism, gangs and child marriage – all rampant in their neighbourhood.
UNICEF says that in India, 40% children drop-out of school before completing a middle standard of education – that's 80 million out of 200 million enrolled students who don't get the education they need and deserve.
Last quarter, our partners Oasis India hit the streets and rallied to raise awareness about education. In one community alone, they identified 70 children not going to school. We are pleased to report that nine of those children returned to school and two are doing their school-leaving exams this year. An additional thirteen have enrolled in the National Institute of Open Schooling (NIOS).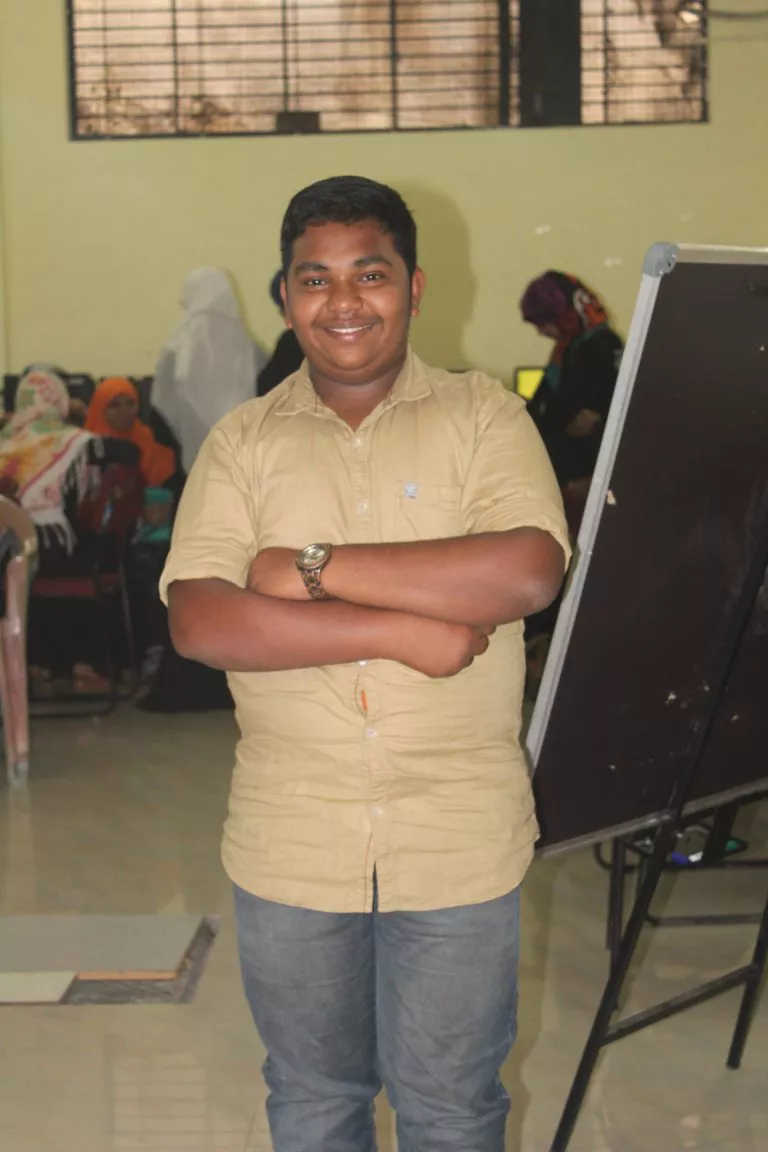 Kids like sixteen year old Lourd, who roamed the streets with friends, picking up fights just for fun. With both his parents working and nothing to do all day, Lourd was having 'the time of my life,' he says, but no future.
"My parents don't just support my sister and me but also my grandparents, uncle and aunt. They struggled to pay our fees and were borrowing, taking loans and pledging our family valuables in order to make ends meet. When I was mucking up and school asked me to leave, my parents did not have the time or money to think about my next school. The burden was too much and my education was pretty much over."
After losing about a year of schooling, Lourd heard about Oasis from his friend. He brought his parents to the centre and they enrolled him in NIOS and additional coaching classes. For the last six months Lourd has been a regular to class, studying well and also actively participating in various activities.
"At Oasis, along with NIOS coaching, we get to learn other lessons on the value of education, how to avoid trafficking, current affairs, and child safety," Lourd adds.
"We have watched him grow from being very timid and shy, to taking responsibility," says Sandhya Catherine, Oasis Bangalore's Education Coordinator. "His parents have told us that he is helpful around the house and has become more responsible."
She has a dream
Eleven-year-old Sharmila who attends an After-school Program in India, is not too young to identify some of the key needs of her community. "There is domestic abuse and alcoholism, husbands beating their wives, and when it rains, the river overflows and floods our streets and houses," says Sharmila. "Many of these things affect our health and ability to go to school."
She wants to see an end to the cycle of abuse, sickness and pollution. "I would like to see wine shops removed from my community, and make sure no one fights." When Sharmila grows up, she hopes to be a doctor so she can treat everyone who is sick. Sharmila's painting portrays the effect of rain on her community.
Visit our news page HERE to read more inspiring stories and see how your support is helping children and their communities grow strong for life.