Our programs team, during their recent visit to Nepal, met Dhana Maya when she was standing in the queue at one of the medical camps conducted by our Partner. The camp was conducted in a village 200 kms from the capital city of Kathmandu. Over 600 women visited the camp and received medical care.
Dhana was cheerful and active, and greeted our team enthusiastically when she was told they were from Asian Aid.
But she was not always like that. Since giving birth to her first child, she struggled with uterine prolapse. As the years passed, it was something she learnt to live with. She had five children, cooked, cleaned, earned a living – all while being in extreme pain. She had given up waiting for the day when she would find relief from the pain she had to bear each day.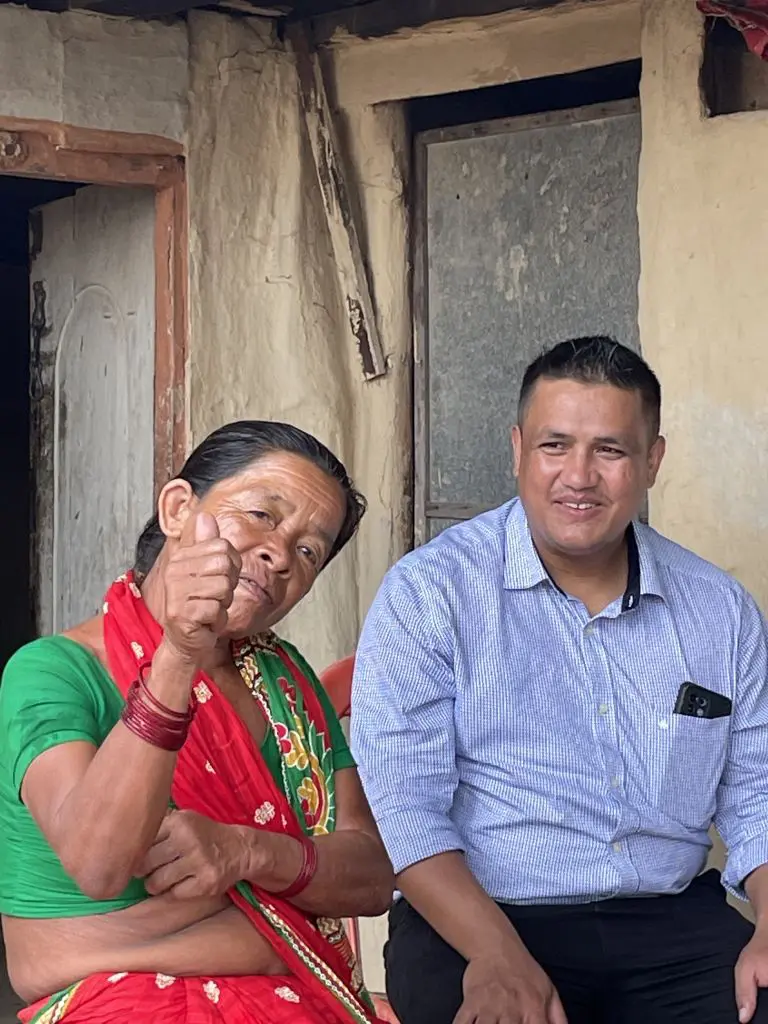 Since the start of our Women's Health Project in Nepal, we have been able to help many women recover from uterine prolapse either through treatment or surgery. Dhana was one of them.
"Even when my family could not look after me, you all take care of me. I am very happy. So I thank you very much," she says in Nepali. "I am absolutely fine now. I am able to work."
With each word she gestures passionately, making sure we understand what she is saying. She points to the firewood she has to take home, saying all those jobs have become easier for her since the operation.
"I have also shared my testimony with other women in my village. I told them if they have any such problem they should tell me and not feel shy, and I will take them for treatment," she smiles.
Author:
Pudens Isabel
One part writer, one part photographer & two parts traveller… Three years ago I decided something needed to change, so I quit my corporate job and started working for Asian Aid from my home in India. I travel to projects and schools we support in India and Nepal, bringing you their stories through words, photos and video. Since then I have been visiting Asian Aid projects with my camera and notebook in tow, to bring pictures and stories from the field to you.