Back At School
We remain focussed on the challenges of returning children back to school when it is safe to do so. Our new Back-At-School fund will aim to improve infrastructure of school buildings, update school materials and then support both teachers and students to return to school post Covid-19. Our aim is to have a better school to return to than the one they left at the beginning of lockdowns.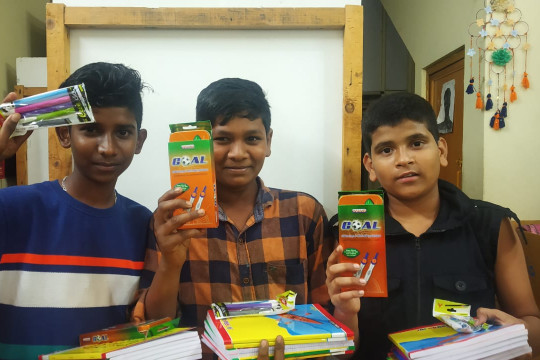 Your Support Helps
Thousands of children are returning to school post Covid and we want to ensure that each child, no matter what their situation, is supported to catch-up. We also want to improve employment opportunities for parents who have been left with no income.
Most importantly we also want to use this lockdown time to improve educational infrastructure at our schools.
Recently we were able to provide students in our after-school programs in India with school kits. Our Partner staff have also been keeping in touch with families to make sure every child is supported as they explore life and school in a post Covid world.