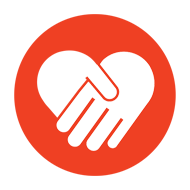 Meet The Need
By donating to the Meet-The-Need Fund, you can:
Break the cycle of poverty for this and the next generation of people.
Enable families and communities to care for their children and young adults.
Encourage children to stay in school, further their education and avoid the dangers of early marriage, human slavery and child labour.
Offer women opportunities to learn new skills so they can sustain their families.
Ensure disadvantaged communities learn about hygiene, good health practices and disease prevention.
Assist deserving children reach their God-given potential.
In this time of unusal uncertaincy we want to be positioned to provide whatever support is required. Your donation to the Meet-The-Need Fund may provide emergency support for children to be educated in whatever way is necessary, additional health support, livelihood opportunities for famililes to youth and women, health awareness and training to disadvantaged communities, activities to prevent uterine prolapse and protect women's reproductive rights and much more. But, most importantly, your support of the Meet-The-Need Fund will enable us to respond quickly to urgent needs as they arise - needs we might not be able to fund in other ways; new and pressing needs.