(Last Updated On: March 14, 2022)
The World Health Organisation (WHO) reports that one in 12 Indian women have the risk of a breast abnormality but only a 50 percent survival rate once diagnosed. We are working with our Partner in India to ensure women in our communities are aware of their own health risks.
To combat this poor survival rate, our Partner arranged for radiation free breast cancer checks across our Indian Programs to help early detection.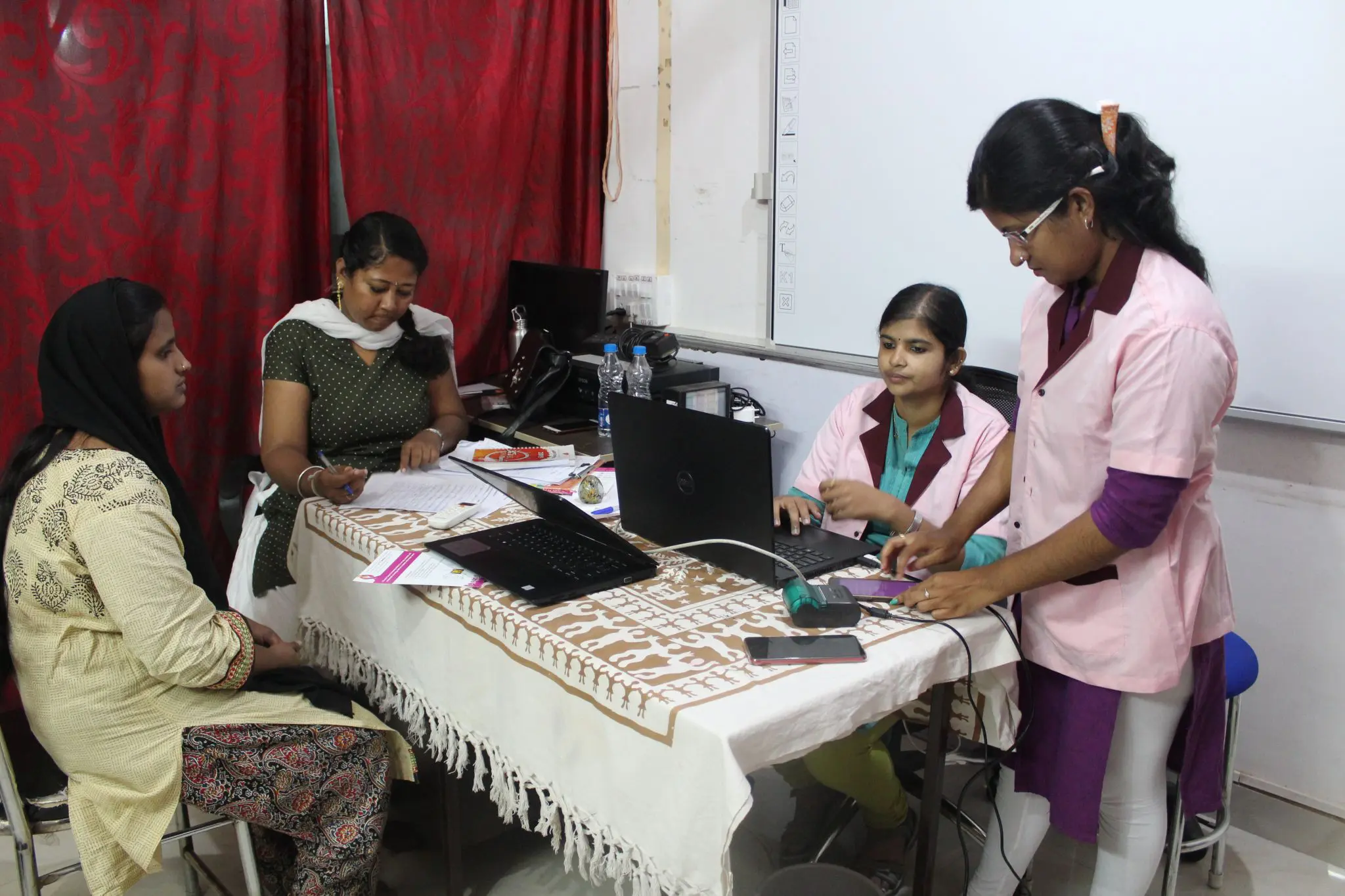 Women like Fathima, 28, came to a cancer awareness session with a screening camp in India with no knowledge of the severity of breast cancer among Indian women.
"I attended the cancer screening camp before classes and that was the first time I heard about breast cancer, its causes and symptoms."
Fathima said that as she went through the screening because she recognized the symptoms of breast cancer and after, was asked to undertake further tests. "A few days later, the doctor followed up to ensure I had taken the tests and when I told them about my fears, they assured me and I got the tests done," she said.
Fathima was accompanied by a team member to the tests and, fortunately, received good news and normal results. She says, "Now I encourage others like me to take the tests instead of living in fear. I want to thank Asian Aid and their partners for empowering us."
This event was run as part of the project that is run out of a slum in Bangalore and impacts the lives of 1,580 families in the community.
You can also support our Women's Health Project that gives women and girls access to basic healthcare, especially those in remote areas.
Author:
Pudens Isabel
One part writer, one part photographer & two parts traveller… Three years ago I decided something needed to change, so I quit my corporate job and started working for Asian Aid from my home in India. I travel to projects and schools we support in India and Nepal, bringing you their stories through words, photos and video. Since then I have been visiting Asian Aid projects with my camera and notebook in tow, to bring pictures and stories from the field to you.