Abul Hashem lives in the community around the WHED project in Bangladesh with four family members. A fellow farmer told him about the WHED agricultural training so, earlier this year, he attended one of the trainings along with 40 other farmers. The training was designed to enhance the capability of farmers to cultivate paddy and grow various other vegetables.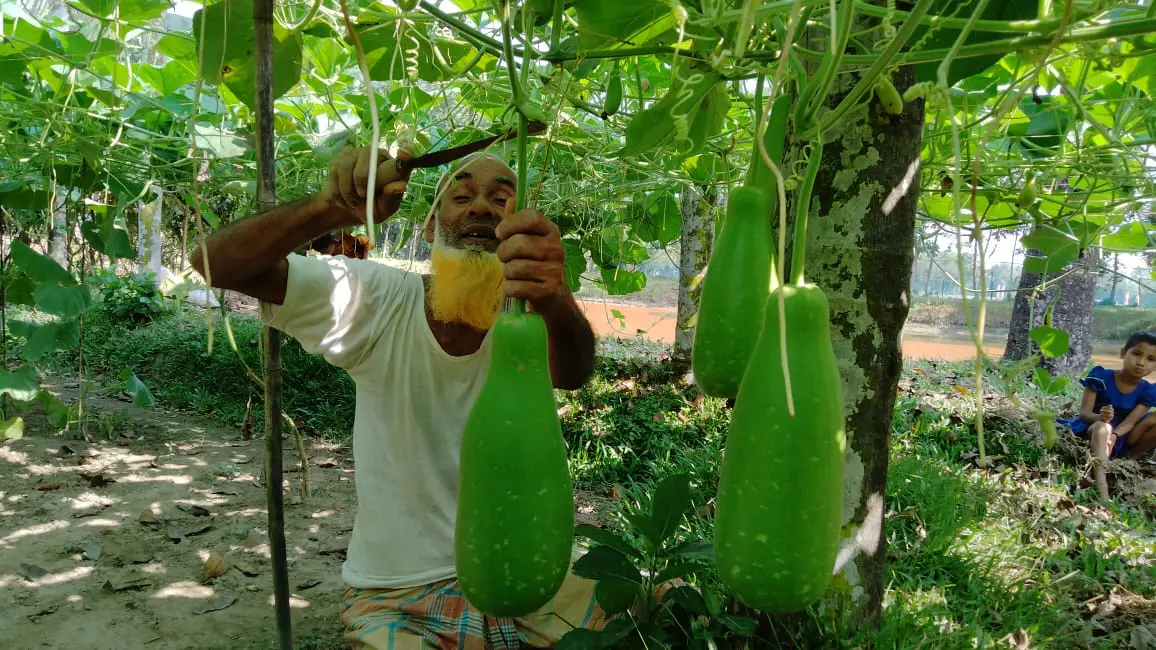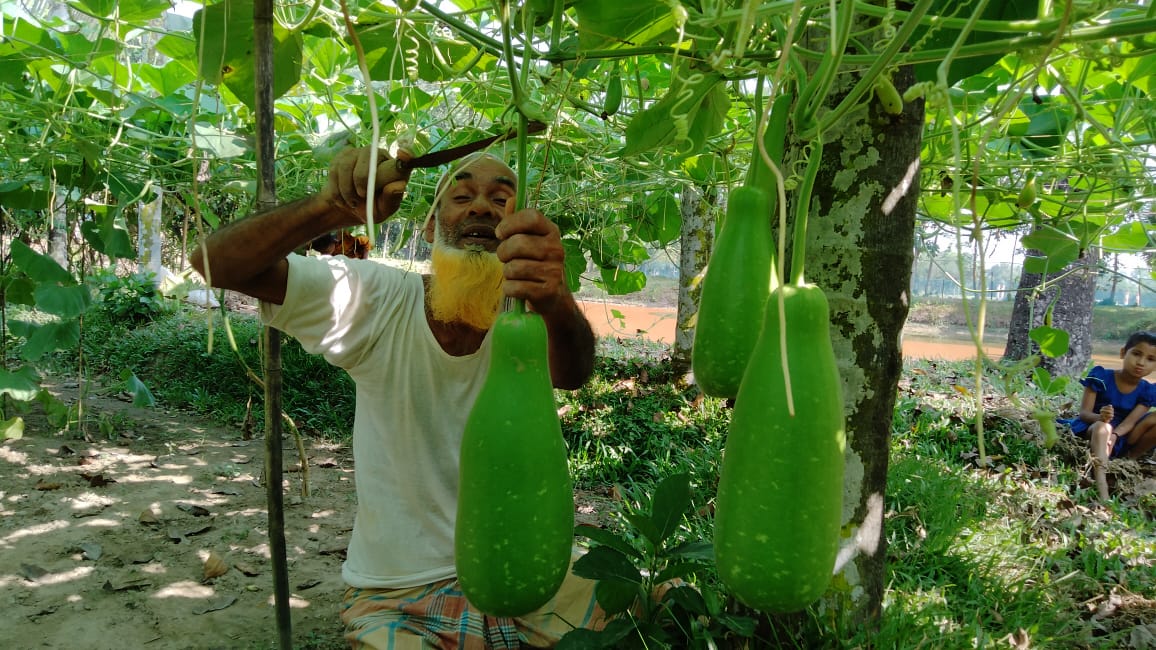 He also received different kinds of vegetable seeds and paddy seed. These are provided to inspire farmers to move their focus from solely paddy cultivation to growing vegetables. Abul said, "After receiving an effective agricultural training form WHED, I planted bottle gourd seed in my 24 decimal land, and I nurtured properly as I learned from the trainers. I almost spend BDT 10,000 ($160 AUD) on growing this vegetable and I am so excited to tell you that to date I earned BDT 25,000 ($402 AUD) and I would expect to earn still BDT 70,000 ($1,125 AUD) from this vegetable production. I am extremely happy and delighted".
Abul said that previously, he had not received any proper training on cultivation and had relied on tradition and previous experience. This meant he had many challenges and was very costly without much return.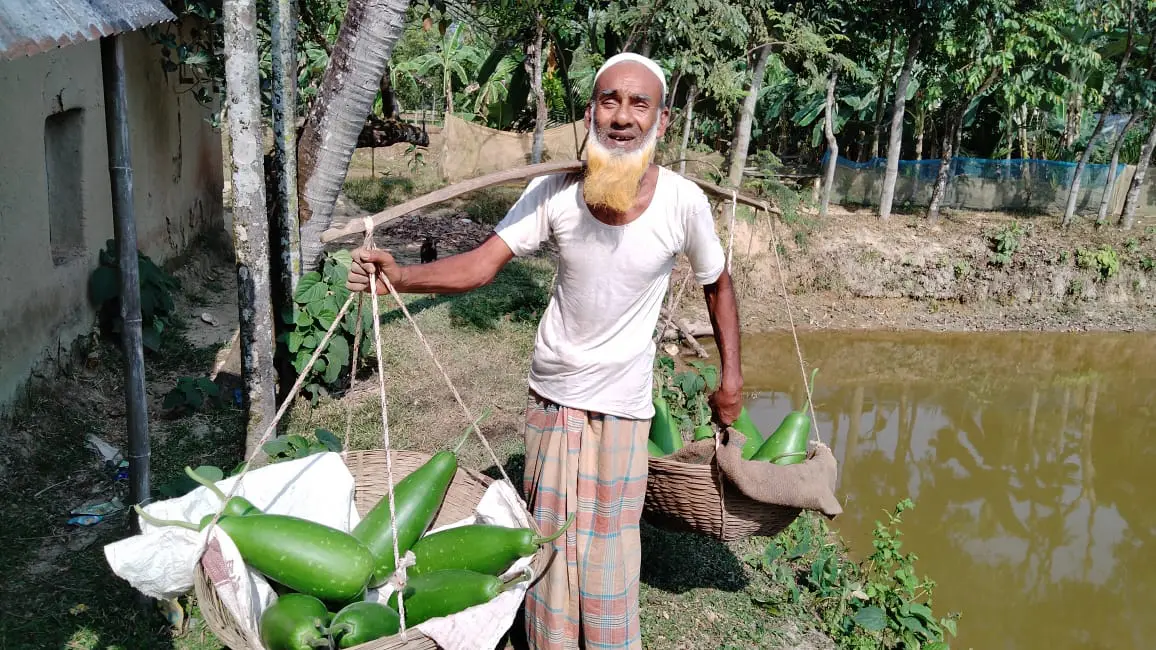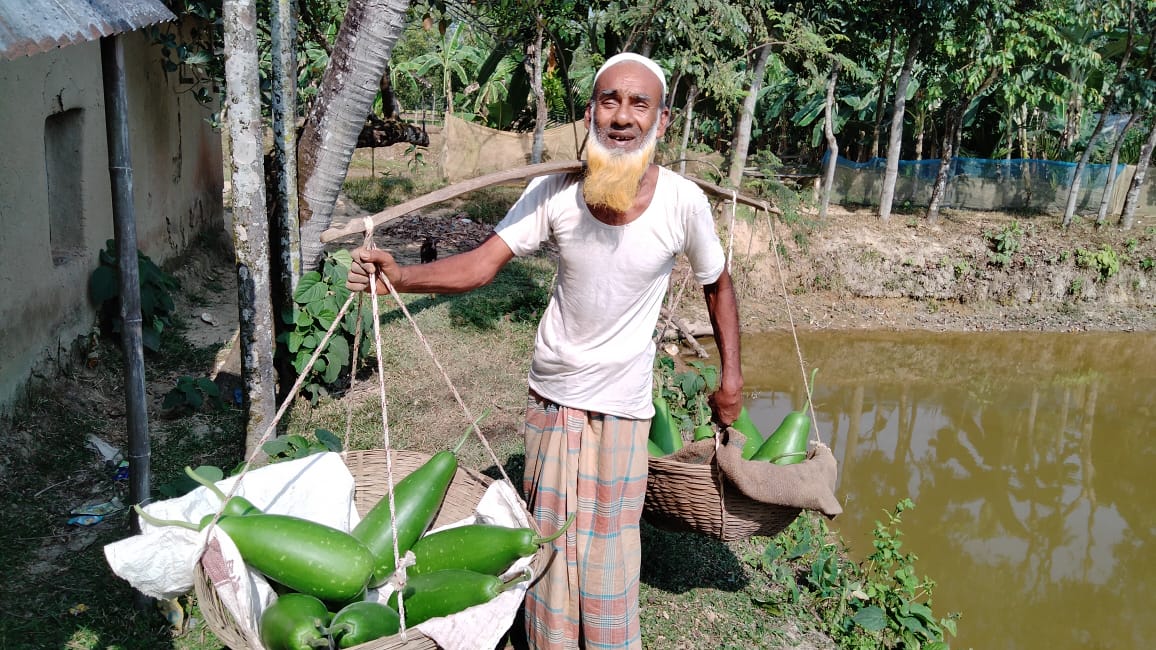 "I'm confident now on growing crops because I have received an effective agricultural training from the WHED project. I learned many things, particularly, requirements on preparing vegetable lands, use of chemical fertilizer dose, integrated pest management and bad impact of chemical use," he said.
To date, the WHED project has provided agricultural training to 82 farmers and will continue to provide this training and follow-up with farmers to make a change in the local means of farming.
"I pray for donors to have long life for donating money to provide training to farmers like us. Thank you so much," said Abul.
If you would like to help more farmers like Abul learn valuable skills, you can donate to our WHED project or find out more by clicking here.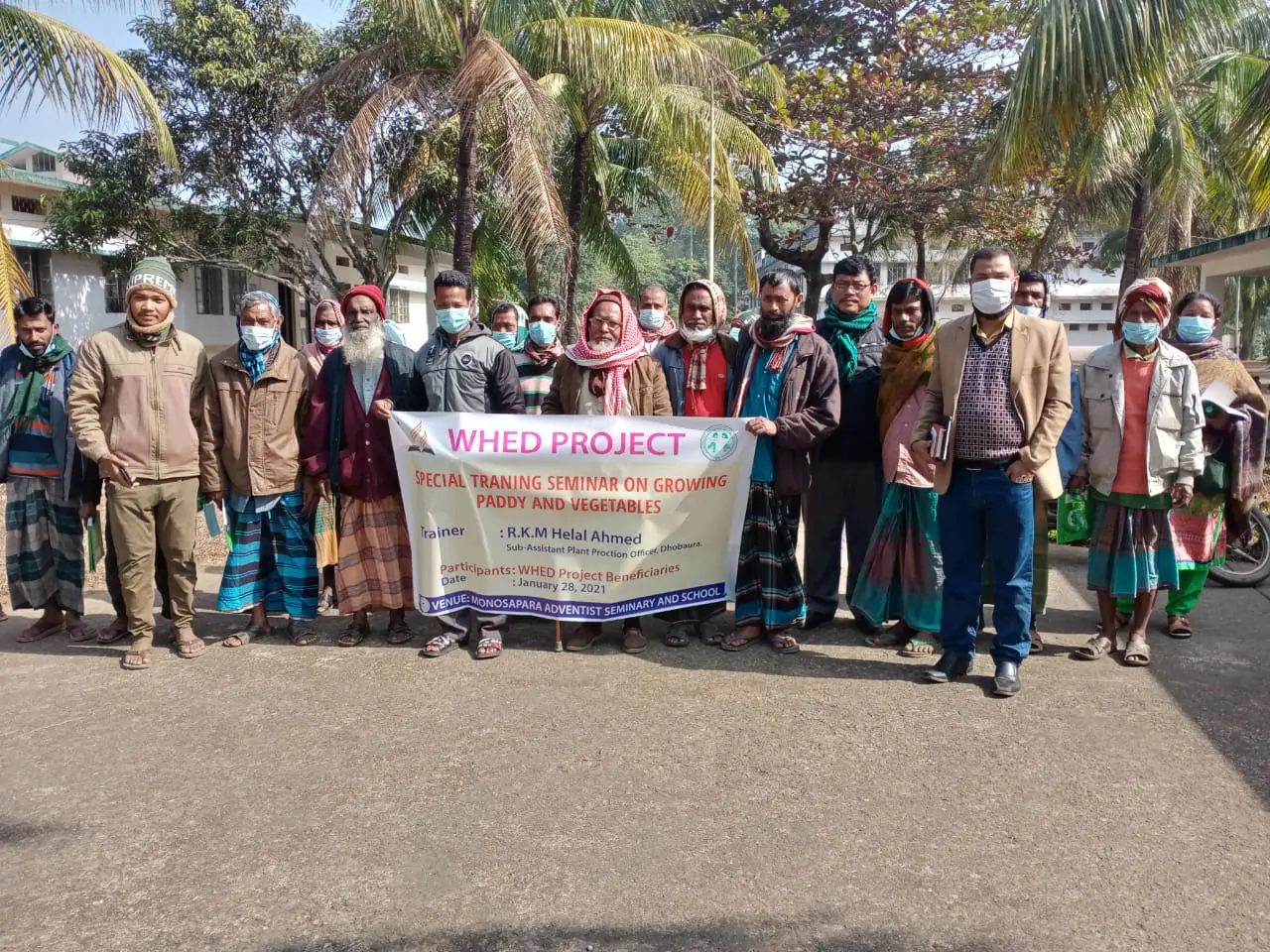 Author:
Jacinta Franks
Jacinta is a communications graduate with a passion for exploring and sharing the world. She works in helping stories come from our projects to you.