Sponsor A Child
Looking to make a real difference in a child's life? Why don't you give a gift of Hope.
We believe the best chance for children to grow strong for life is in healthy, resilient and supportive families, schools and communities. Your gift of sponsorship will empower whole communities to address their most pressing needs and break the cycle of poverty.

Country
Gender
Age


search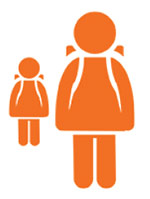 What difference does child sponsorship make?
Through sponsoring a child, you support families, schools and communities to become sustainable so they can better support their children. This way, your sponsorship support will go even further to help children – and their support networks – grow strong for life.