Sponsor A Child
Celebration is central to Christmas!
The celebration of peace and joy. The display of a spirit of generosity. The promise of a new year and a new start. But disadvantaged children celebrate differently. They celebrate what other kids take for granted: a meal on the table; a healthy body; the opportunity to learn to read and write; the ability to avoid forced labour, early marriage or human trafficking.
Some children in our program are celebrating their birthdays this Christmas season. Help them celebrate well.
Country

Gender

Age

search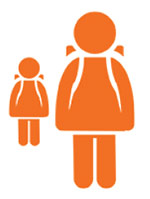 What difference does child sponsorship make?
Through sponsoring a child, you support families, schools and communities to become sustainable so they can better support their children. This way, your sponsorship support will go even further to help children – and their support networks – grow strong for life.