(Last Updated On: October 26, 2022)
Prosanto's entry into one of our Adventist Schools in Bangladesh has provided him faith-based education and helped him flourish and thrive
Prosanto, now 18, has a loving attitude and caring behaviour that have made him different from others. He is a very attentive and religious-minded boy. He loves to read the Bible as it gives him hope to go forward. He likes to play football with his friends. His hobby is gardening. While he stays at home, he tends to his little flower garden. He has many friends at the hostel. He takes part in drama in all cultural activities of the school. This year at school he observed Child Awareness Day and took an active main role in the play.
When he was young, Prosanto lost his father tragically. Proshanto recalls those days, "I became completely numb. Even at that young age I understood that we had lost the most loving and capable person in the family."
Presently Proshanto's mother works as a day laborer and works hard to keep the family – which includes his brother and sister – financially stable. Their house is made of straw and mud. "It would be better if we had some land to cultivate but we don't. So, everything we need we buy from the market," says Proshanto about his family.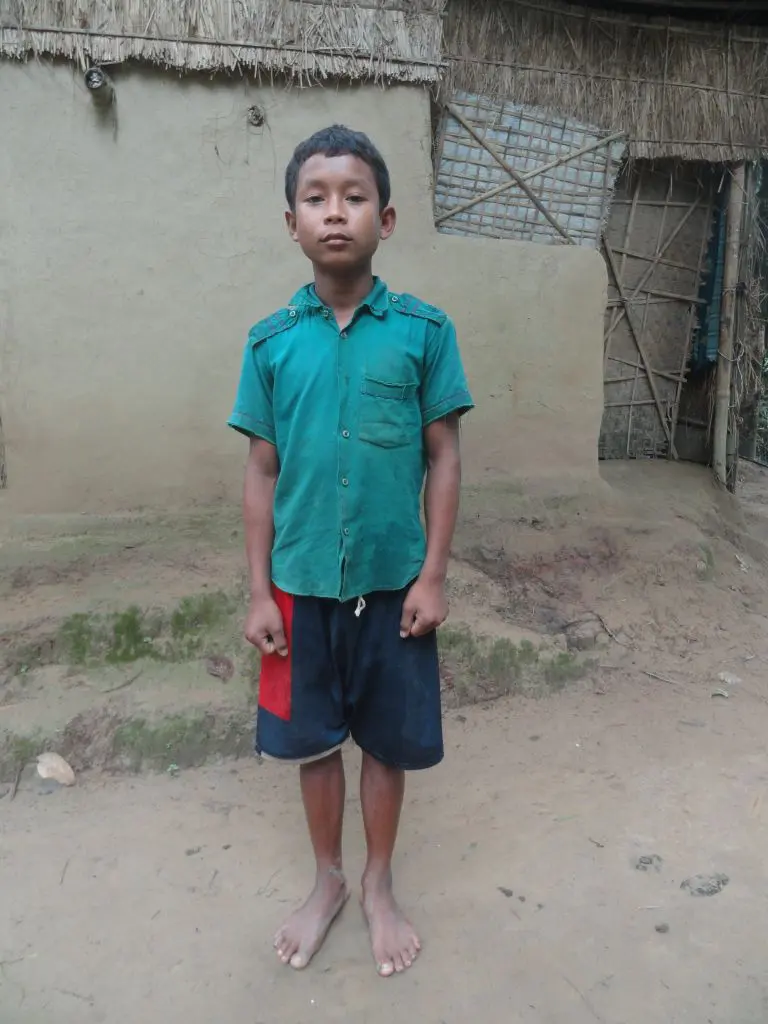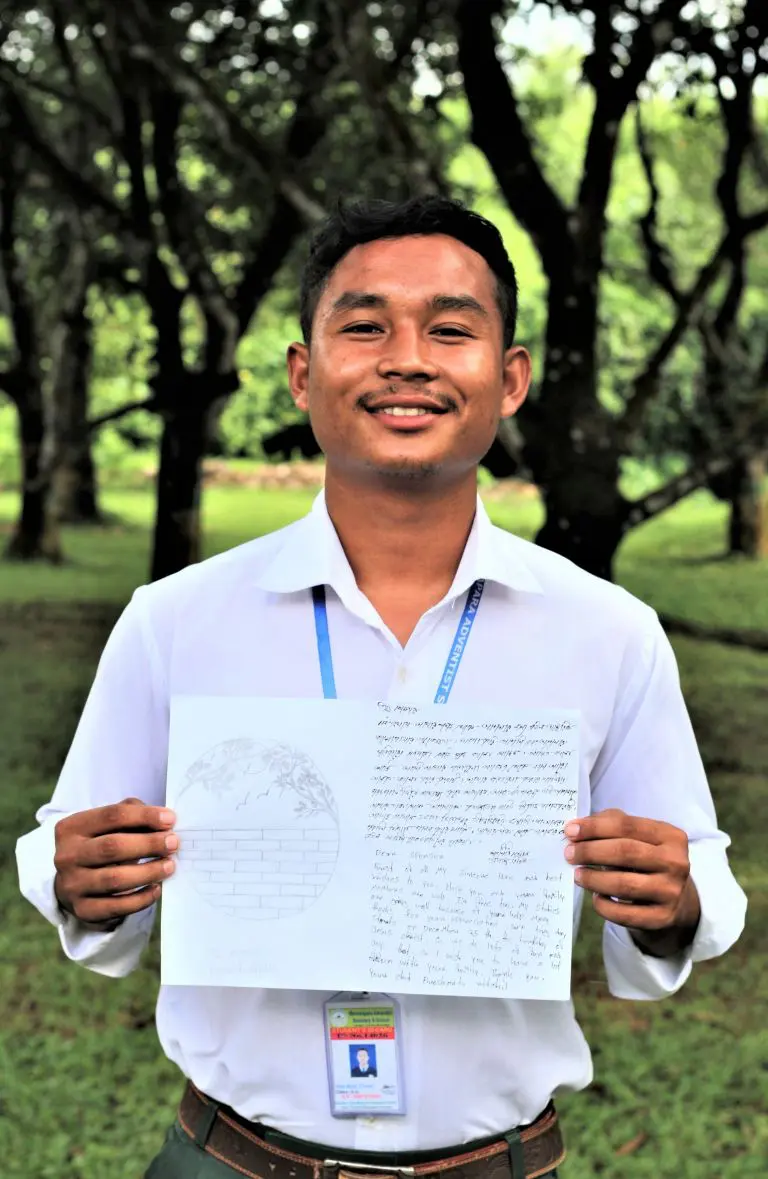 Proshanto came to one of our Adventist Schools in Bangladesh in 2014, with the help of his relative. He started his schooling and stayed at the home. Within a few months, he got a sponsor.
He describes his feelings, "I love this school very much, and when I entered the gate Oh! My! GOD!!! It looked wonderful. Large buildings and flower gardens mesmerized me a lot. I never had such an experience before."
Sharing his experience Proshanto says, "At first, I was very shy to get on stage but gradually I pushed myself to be a good artist in drama. I started to take challenges and now I am not afraid to act in front of people. Now, the school assigns me various roles and I feel comfortable acting."
He wants to be a medical doctor in the future. We too hope that he will reach his goal and serve people, returning the love he has been receiving from his donor. He expresses his gratitude for his faith-based education and towards his donor and said, "I am very grateful to my donor for extending his helping hands. Every year I receive many special gifts from him but I have never seen him. I pray let him be happy and safe."
if you are looking to help children like Proshanto receive stable and faith-based education, please support our Villages with Adventist Schools project.
Author:
Pudens Isabel
One part writer, one part photographer & two parts traveller… Three years ago I decided something needed to change, so I quit my corporate job and started working for Asian Aid from my home in India. I travel to projects and schools we support in India and Nepal, bringing you their stories through words, photos and video. Since then I have been visiting Asian Aid projects with my camera and notebook in tow, to bring pictures and stories from the field to you.