"But with grace of Almighty, my corn field condition is very good… Thank you CFSD project for the training and regular follow-up."
Mofiz lives in Bangladesh, near the Indian border, with his wife and three daughters. He is the sole wage earner for the family who have made a small home out of a tin shed.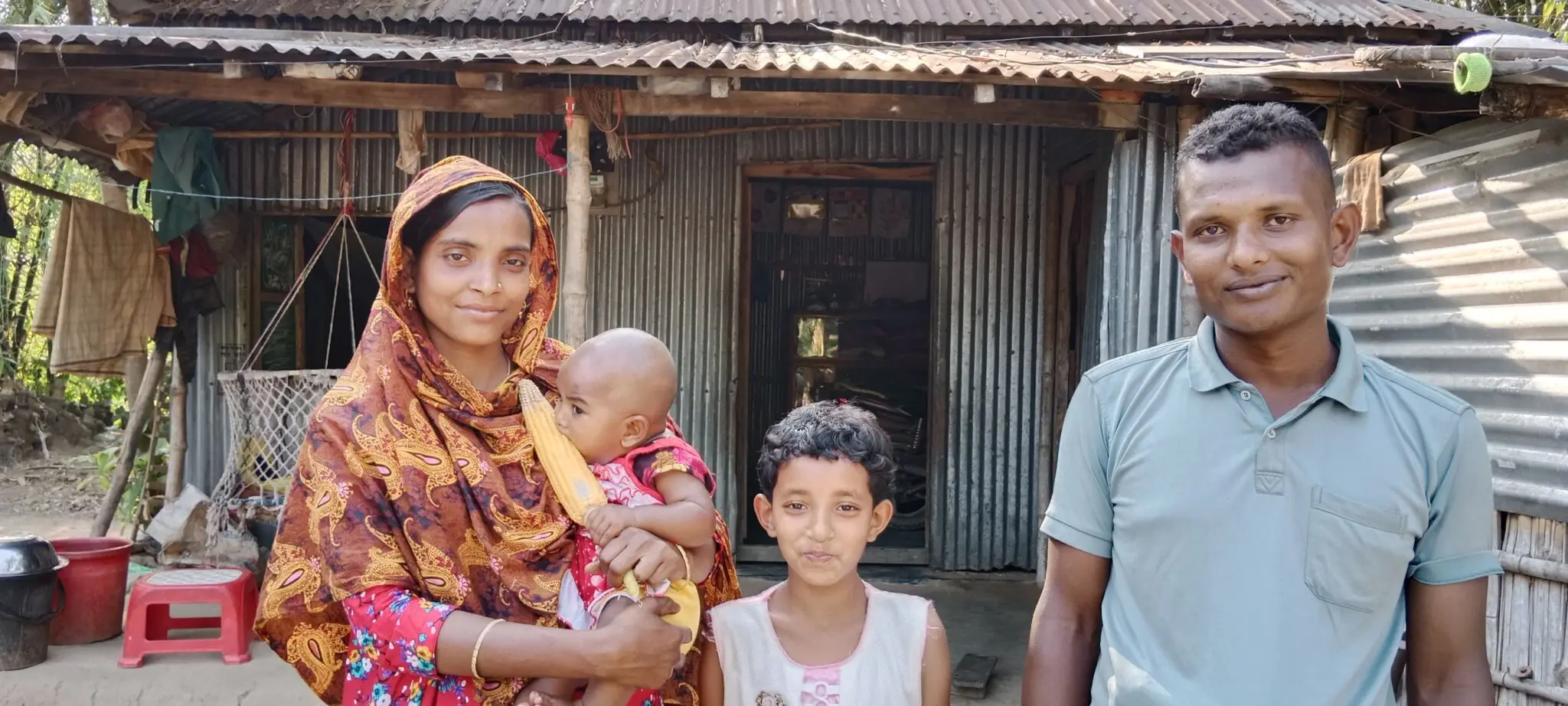 For this rural community, farming is the only way of surviving and earning an income. Despite this, there is very little knowledge in the community of efficient and effective ways to cultivate land in a profitable way. This has made it difficult for community members to provide for their families.
The community had recently been facing issues cultivating the land without extensive knowledge on farming, irrigation and extreme weather like heavy rainfall or dry spells. They are also not familiar with modern farming techniques used to take the burden off farmers.
Asian Aid's community focused school development (CFSD) program in the area was set up to assist farmers, like Mofiz, in earning a reliable income. Partner staff recently ran training sessions aimed at building the capacity of farmers through seminars on paddy and seed storing, cultivating multiple vegetables, and corn cultivation.   
This was motivated by our initial survey on holistic economic and health development before launching our CFSD project. That was when, in November, 2022, project staff meet with Mofiz. He showed keen interest in learning to cultivate multiple vegetables, and our training equipped him to improve his methods for a better yield.
Mofiz said, "Today I got a clear idea on uses of fertiliser and poison-free methods. I have learnt about the process of seed storing. I will use the free land for the cultivation of multiple vegetables and have come to know the best way to use fertilizer and manage diseases and insects."
"Besides my vegetable field, I am cultivating corn also. And this is the first time I have cultivated corn. This is an area where corn is not familiar… But with grace of Almighty, my corn field condition is very good… Thank you CFSD project for the training and regular follow-up."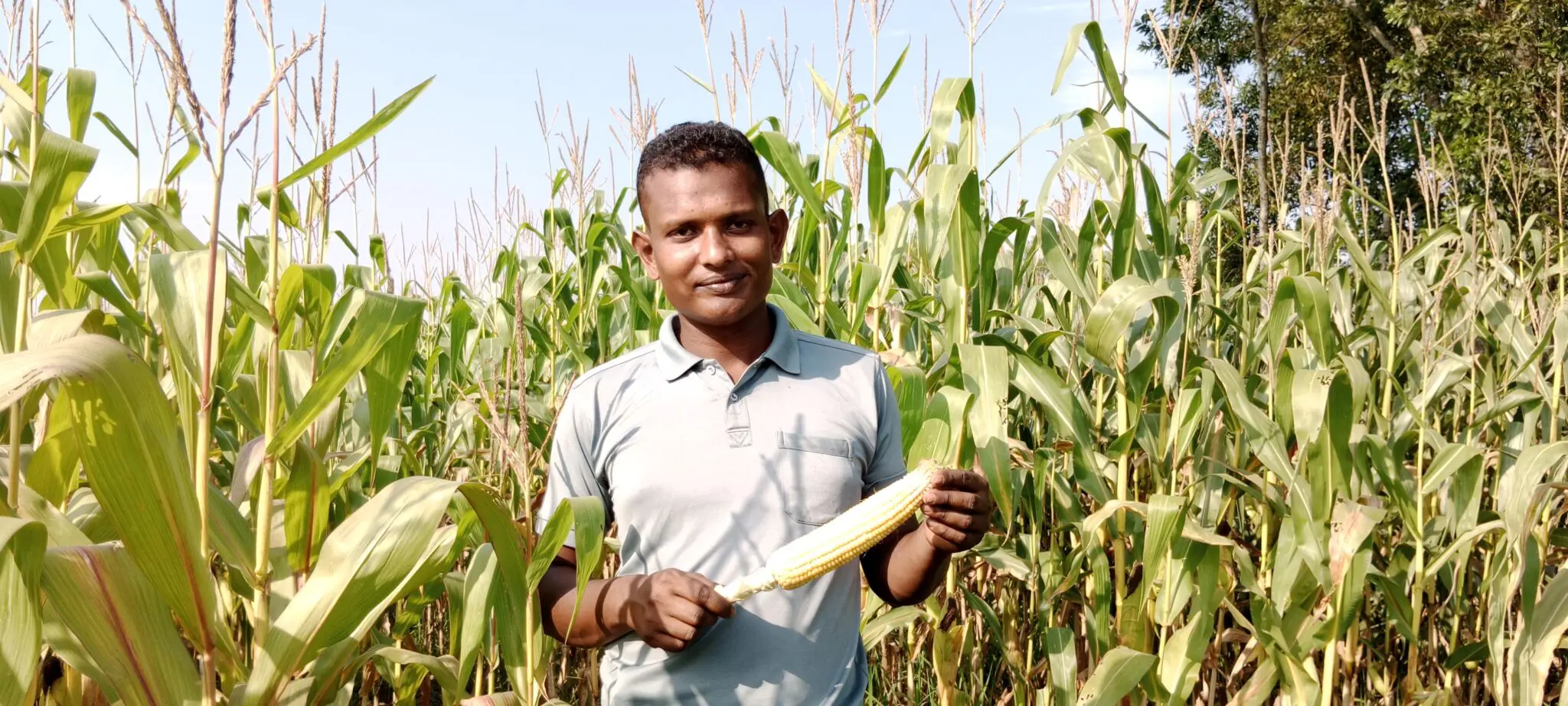 The cultivation of corn, which is new in the area, is a huge development for the farmers in the area. This is poised to improve their margins a long way, as it is a profitable crop.
Both those who are direct participants of our project, as well as those being influenced indirectly – are slowly implementing the necessary changes for holistic development. That has been the hallmark of this project.
If you want to support this project, please visit our COMMUNITIES WITH ADVENTIST SCHOOLS page.
Author:
Pudens Isabel
One part writer, one part photographer & two parts traveller… Three years ago I decided something needed to change, so I quit my corporate job and started working for Asian Aid from my home in India. I travel to projects and schools we support in India and Nepal, bringing you their stories through words, photos and video. Since then I have been visiting Asian Aid projects with my camera and notebook in tow, to bring pictures and stories from the field to you.