(Last Updated On: August 26, 2019)
In the three years travelling and writing for Asian Aid, the one thing I find myself constantly doing is comparing my childhood to those of the children in our program. When speaking to the children, I hear a variety of stories that choke me up. They have to worry about things I never even contemplated as a kid, including something so 'simple' like staying in school.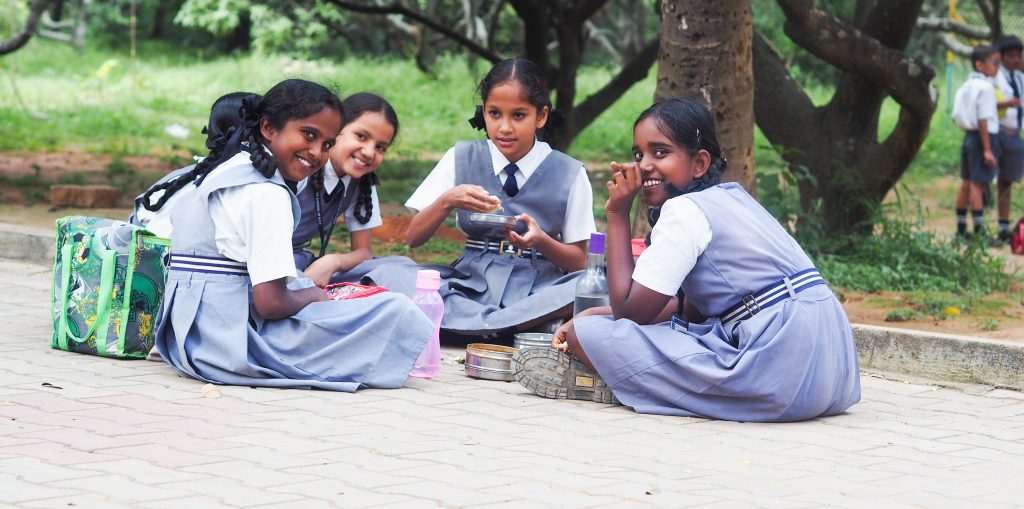 There are many reasons children are forced to drop out, but with your help, Asian Aid is changing that.
The family needs money
Many parents earn enough only to meet very basic needs – food and shelter. Any other expense is considered a luxury. They also believe that sending their child to work is more profitable than sending them to school. By providing livelihood training and financial literacy programs, Asian Aid is giving parents the opportunity to earn more and manage their funds better so their kids can stay in school.
Parents are not invested
With all their attention gone towards keeping the family financially afloat, parents don't have the time or desire to encourage their children to study. Culturally, many parents don't understand why their child should even go to school when they will probably just end up as a farmer or housewife anyway – or so they believe. In India, Parent-Teacher meetings have been established to encourage parental involvement in the school. Parents can now see the value of sending their children to school and feel like they have a say in their child's development.

Schools lack resources
Many schools in the remote villages of India, Bangladesh and Nepal are understaffed and under-resourced. Teachers have no way to track attendance and when a child returns after many months away, the teacher is not able to help them catch up. By providing teachers with educational resources and classroom management strategies, we're able to ensure children don't fall behind and consequently drop out of school.

Teenagers eye a quick buck
Enrolment doesn't always mean attendance. Teenagers often choose to skip school to work daily wage jobs to fund drug and alcohol habits or try to become financially independent. Your support helps us run after-school programs focused on teaching these teens the importance of staying in school and building relationships with their peers so that school is a place they want to be.

It's is so uplifting to hear the testimonies of children who are back at their school desks after months, or even a year or two. These success stories are a testament to our dedicated supporters. We are so grateful for the difference you have made in the lives of these children and their communities.

Author:
Pudens Isabel
One part writer, one part photographer & two parts traveller… Three years ago I decided something needed to change, so I quit my corporate job and started working for Asian Aid from my home in India. I travel to projects and schools we support in India and Nepal, bringing you their stories through words, photos and video. Since then I have been visiting Asian Aid projects with my camera and notebook in tow, to bring pictures and stories from the field to you.