12-year-old Vishwanadhan lives in one of the urban slums in South India, where his grandparents migrated to from nearby states. His father works as a driver for a courier company and his mother is a tailor in a garment factory.
Vishwanadhan joined our after-school program over three years ago, and when he got to know that the football program has been restarted he was eager to join and is now part of our sports program too. Besides academic and technical skills, life skills training has been a key component of both the sports and after-school tuition programs, enabling children to develop their all-round personality and support their holistic development. Our sporting session, in particular, have been significant in improving children's sense of self-worth, identity and providing moral guidance.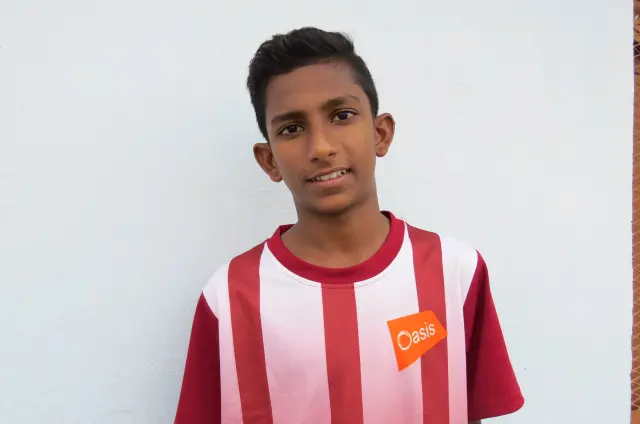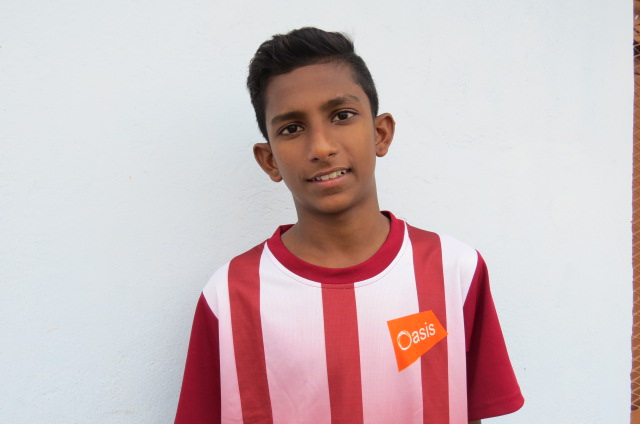 "I am very pleased and proud that my son has been regular in attending these sessions and I can see a change in him," says his mother Nadhiya. "We were worried about him always roaming around, not listening to us, and not showing interest in studies, but now his behaviour has changed."
His family received food support during the lockdown, and the continuing nutritional provisions via the sports program has kept him physically and mentally strong. This has helped him concentrate more on his interests.
He has been receiving good reports from his teachers at school, and this has motivated him to keep working at his dream of becoming a football player.
Author:
Pudens Isabel
One part writer, one part photographer & two parts traveller… Three years ago I decided something needed to change, so I quit my corporate job and started working for Asian Aid from my home in India. I travel to projects and schools we support in India and Nepal, bringing you their stories through words, photos and video. Since then I have been visiting Asian Aid projects with my camera and notebook in tow, to bring pictures and stories from the field to you.