(Last Updated On: August 26, 2019)
By Patrick Burke, Programs Team

During November and December last year and as part of my position in the Programs team, I visited our partners in India, Nepal and Bangladesh. This allowed me to speak with them on our advancing programs, hear more about their needs and discuss how Asian Aid can best support them moving forward. It is important that we spend time on-the-ground seeing the "ups and downs" and good individual results for partners. We look forward with optimism to face the development needs of the people we serve on your behalf.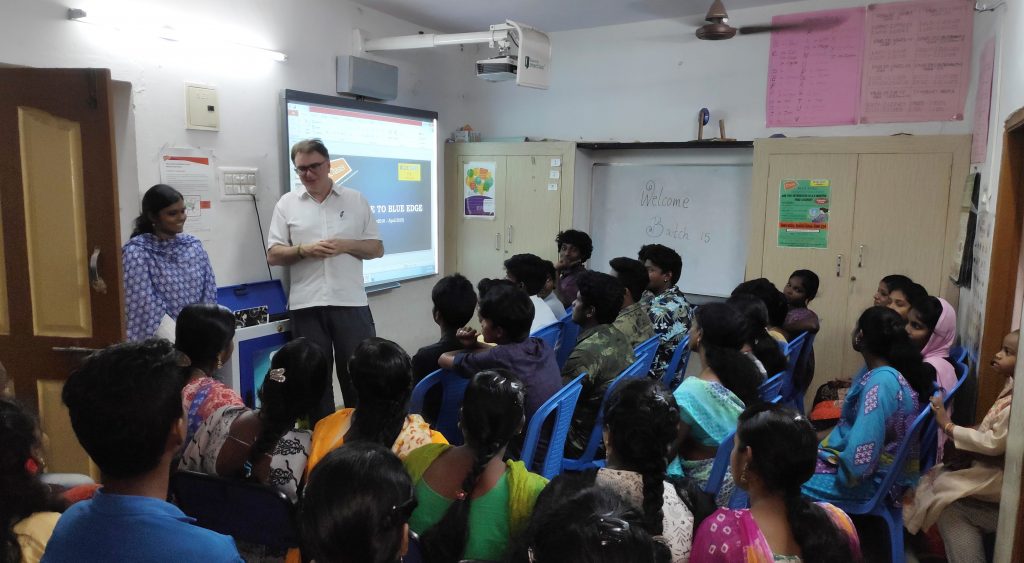 India

In Bangalore, I met with our partner, Helping Hand and talked through how Asian Aid can continue to support their work by creating projects that benefit all of the children as we transition from direct 'welfare' sponsorship to a community-focussed approach. I then visited Chennai and saw many of the positive activities that Oasis India runs for children, adolescents and adults in the local area. It was fulfilling to see a direct link between Asian Aid's support and life-changing outcomes for people with significant needs. Also to see women working hard in their six-month sewing skills course and meeting successful graduates who are busy earning an independent, dignified living sewing goods for export to Australia was particularly rewarding.

The team at Oasis also showed us detailed research about a dire situation in a community of 250,000 people in Chennai who have been relocated by the government as part of their slum clearance program. This dangerously cramped, extremely poor and under-resourced housing area has the highest unemployment, crime and drug use rates in the city. Oasis' evidence-based approach to reaching out to the poorest and most in need presents Asian Aid with an additional challenge and will be be seeking your support on behalf of those people in Kannagi Nagar.

Nepal

In 2018, Asian Aid has entered into a new partnership, an Australian-headquartered, Nepal-based organisation called Forget-Me-Not who assist children who have been trafficked or kept in residential care against their wishes. We are delighted as a result of our trip that our partners Forget Me Not, COSAN and 3 Angels Nepal met last last year in Kathmandu and have jointly undertaken to assist such children at risk. While in Nepal I saw the excellent progress that our partner, CAED is making in the promotion of child rights, child participation, gender, prevention of early marriage and the ending of the practice of isolating girls and women during menstruation.

Bangladesh

The final leg of my trip took me to Dhaka. Our partner, BCSS and I worked closely on planning new projects and we will be seeking support for the expansion of the Water for Health and Economic Development project in northern Bangladesh. By working closely with Brothers Milton, Michael, Rony and Shohag we have developed program models which are sustainable, achievable and that maximises benefit for children and their communities.

It was a hectic, focussed, enjoyable and blessed five weeks of work with our partners and we look forward to achieving great things with your support in 2019.