(Last Updated On: June 23, 2021)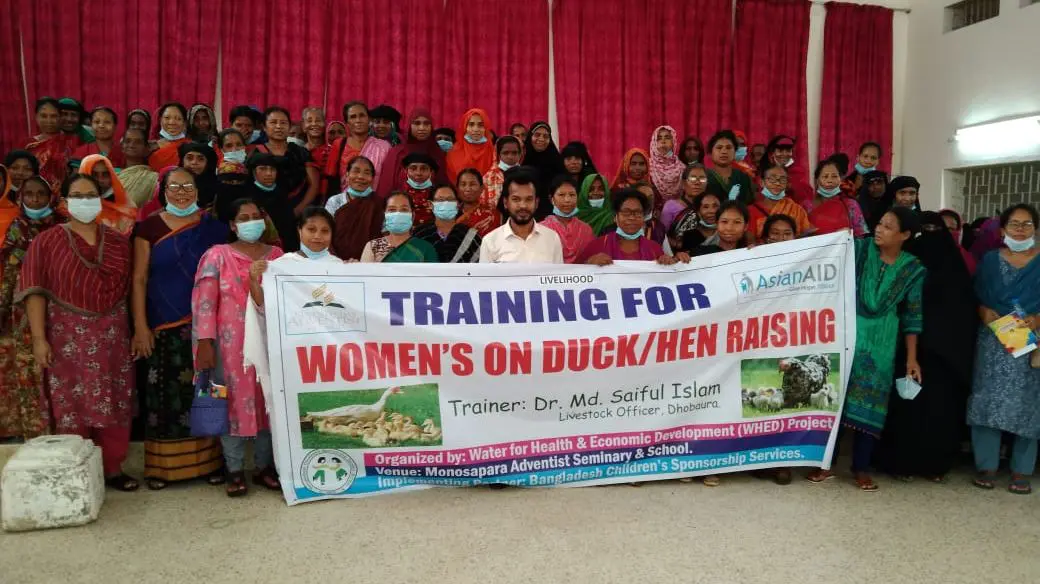 Recently, we had 102 women join our WHED staff in a livelihood training on ducks and hens. Our staff individually invited these women to a seminar run on 16th June by a local Livestock Officer where they were taught how to care for and incorporate these hens and ducks into growing their livelihood.
These women noted how important this training was and said they had never received any direction on how to create an income before.
The Livestock Officer covered topics such as practical strategies for raising hens and ducks, what to feed them, what diseases can affect them with symptoms and treatment options, and what vaccines are required.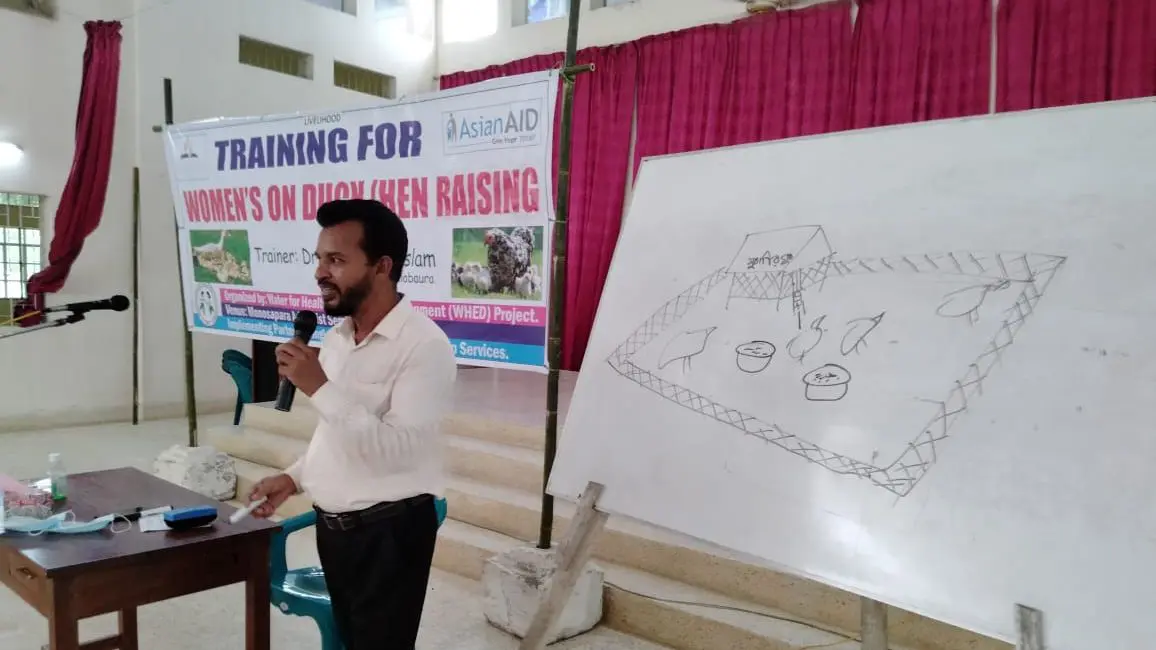 One woman who attended, Aprin, said "Thanks to WHED project and Asian Aid. I have learned detailed explanation of the diseases, symptoms and possible treatments of ducks and hens that I did not know about."
Another attendee, Nirjhora, said "Previously, I used to do rearing ducks and hens in my home randomly but now I have learned how to rear these properly. I had poor knowledge on it before, but today's training has opened my eyes and developed my knowledge and skills. I had never got such kind of training in my life. Thanks to WHED project to organize this important training for us.".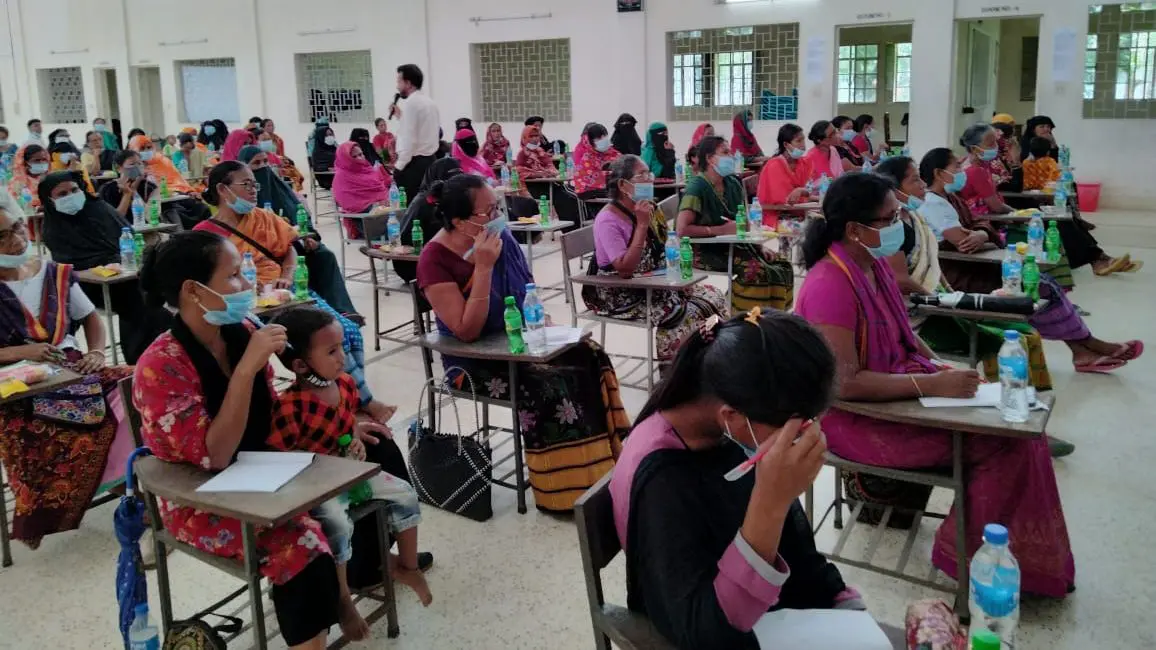 The next phase of the training is to provide ducks and hens to these women so they can begin to rear them and create a stream of income. Our team are currently purchasing hens and ducks for them. There will also be a follow-up session where they can provide feedback and share what their experience has been after the trainings.
The women have asked our WHED staff to arrange more training sessions on a range of other topics so they can continue to learn how best to provide for their family and community.
Author:
Jacinta Franks
Jacinta is a communications graduate with a passion for exploring and sharing the world. She works in helping stories come from our projects to you.