(Last Updated On: June 23, 2022)
Our partner staff have an exciting new initiative to promote entrepreneurship, healthy eating, and wellbeing at our Chennai hubs. Through Cloud Kitchen Courses, women in our communities are learning to cook everyday meals with healthy substitutes like grains and vegetables. They also learn about the nutritional values of all of these foods.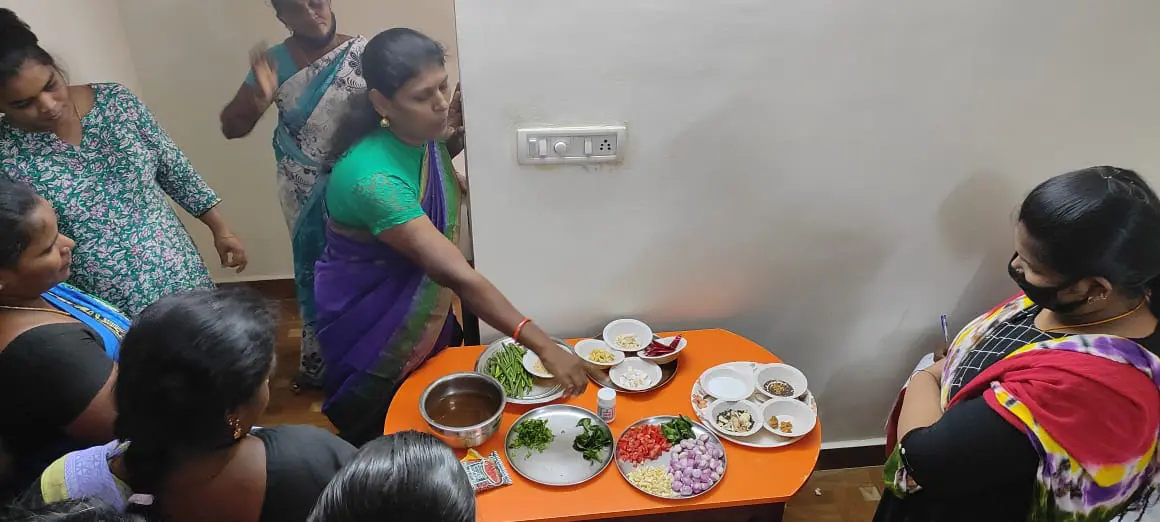 Ponmozhi, our Cloud Kitchen trainer, says, "Everyone goes to work in our communities, and women often choose easier options to cook faster, which are not always healthy, leading to diabetes and other health issues. We teach women to substitute other food with grains and to include vegetables rich in nutrients in all the dishes. They learn to cook smarter and faster."

Our goal is for women to take this up as a small business, either as a group or individually, and achieve long-term food and financial security whilst uplifting the overall health of the children and their families in the community.