(Last Updated On: July 12, 2019)
How does the water situation in impact the day-to-day operations on our projects on the ground in Chennai?
We currently have two projects in Chennai, one called Empower and Protect Children and the other our new Re-enforced Slum Project which we are in the process of commencing which has a focus on diverting at risk youth from problems of crime and lack of education.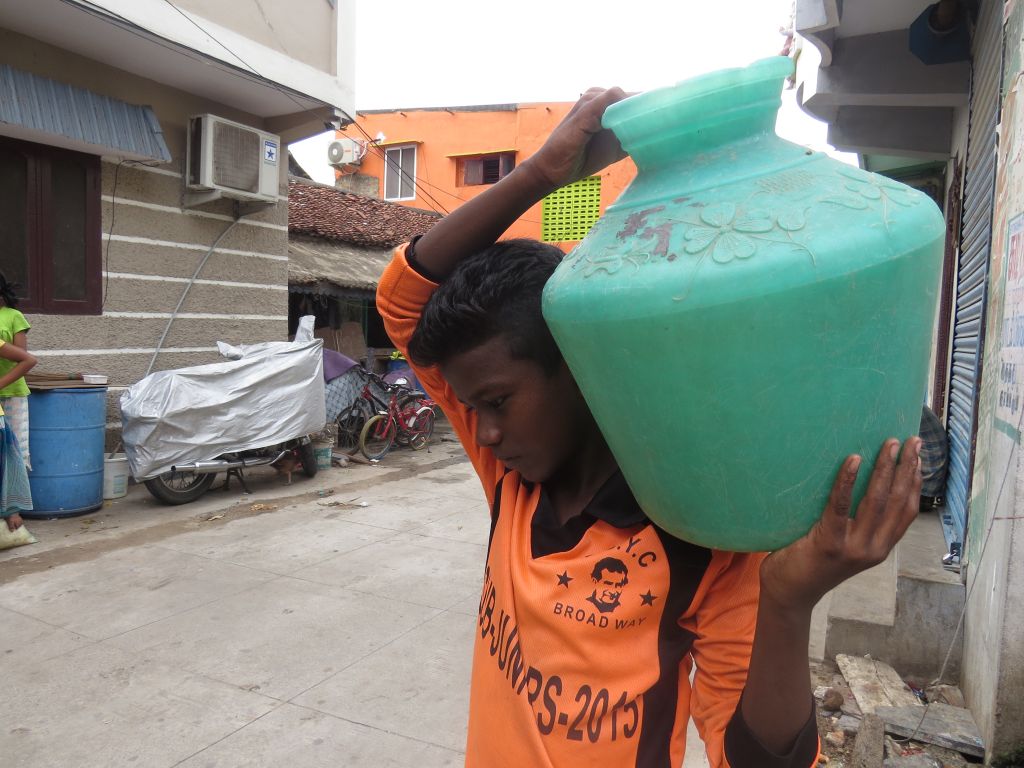 These two slum communities are experiencing the water crisis daily. Families lives are revolving around water as families only have can use just two or three pots of water for the day. They are solely dependent on the municipal tankers coming in once a week to fill their pots. This has affected the hygiene, health and regular expenditure of the families. When water is unavailable, mothers with toddlers eventually buy costly water cans which they cannot afford to take care of their children. Many also say that they are unable to bathe their children due to the sparsity leading to hygiene problems.
This has not merely affected the daily living, but also our projects in the communities. Children who attend our after-school programme at the hubs in Basin Bridge and Kannigapuram come late for class as they have to fill up their pots at home since their parents are at work. Sasi Jaypal, our tailoring coordinator in Chennai works with over 40 women every day. She says, "The water scarcity affects the classes as women are unable to attend or have to leave midway to get water." She also said that one of the girls who is a regular student was forced by her family to not skip classes to wait for water. Some women who come in spite of all the obstacles are belittled by their neighbours and labelled as irresponsible.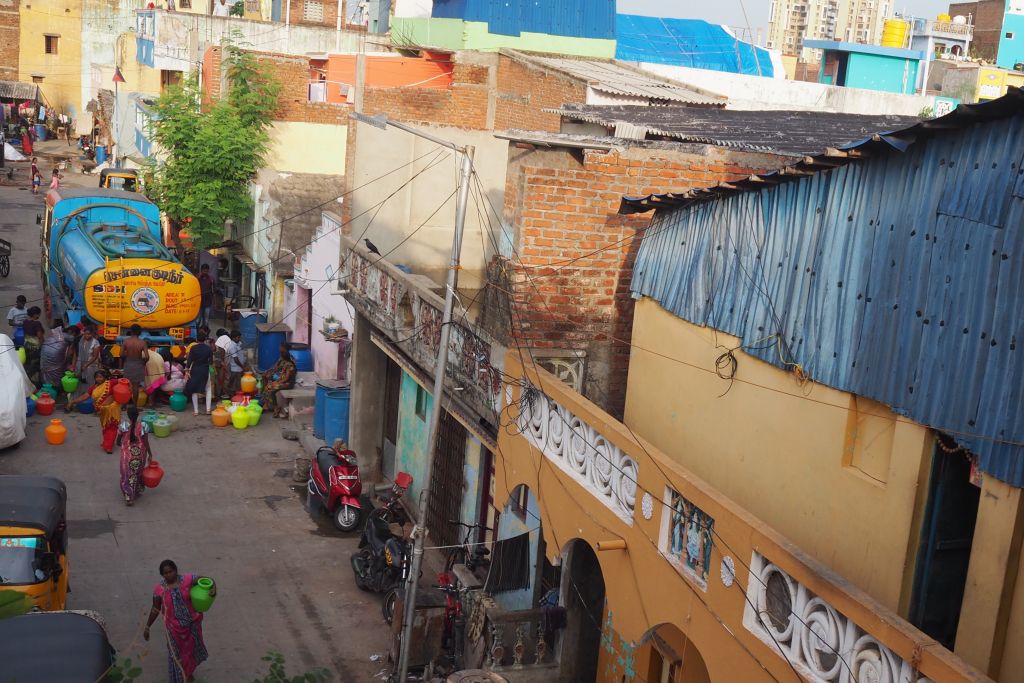 We are currently working with our Partner, other not-for-profits and Government officials to assess how we can best help.
Author:
Sue Bourke
Sue head's up our PR, Marketing and Fundraising team. She has dedicated the past 25 years to working with not-for-profits. She is married with a teenage son.