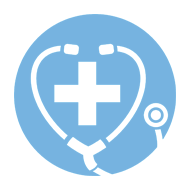 Health
DONATE
Ensure children are:
Taught about hygiene and sanitation practices
Given free medical treatment
Give opportunities to express themselves
Educated in schools about positive health messages
Part of healthy families and communities
Provided with free medical and dental checks
Supported Projects
Community Health Outreach Project Health, Education and Lifestyle Project Women's Health Project
VIEW ALL PROGRAMS

Access to quality and free health care and education in many of the countries where Asian Aid serves is a pressing issue.
Asian Aid helps prevent and cure the incidence of uterine prolapse among poor and rural Nepalese women, provides free healthcare to vulnerable communities, raises awareness about good hygiene and nutrition among school children and funds classes in health and life skills. With improved access to health care services for better quality of life, people are able to become positive contributors to their families and communities. Galatians 6:2
Thank you for providing people with access to free quality health care. We encourage you to donate to the Health fund, which will support health projects in India, Nepal, Thailand and Indonesia.
Below you will find updates about how our Health projects are addressing vital issues affecting disadvantaged communtiies in Asia.