The Justice Effect campaign – from March to May this year – is all about you using your voice, time and talents to speak on behalf of disadvantaged children and communities in Asia.
Will you join The Justice Effect campaign (form below) and help us find new supporters who will join the Asian Aid family? 
We've made the task simple. In the form below, you can choose to receive tips and resources – via email or mail – to help you be the voice of a child or community, in your circle of influence.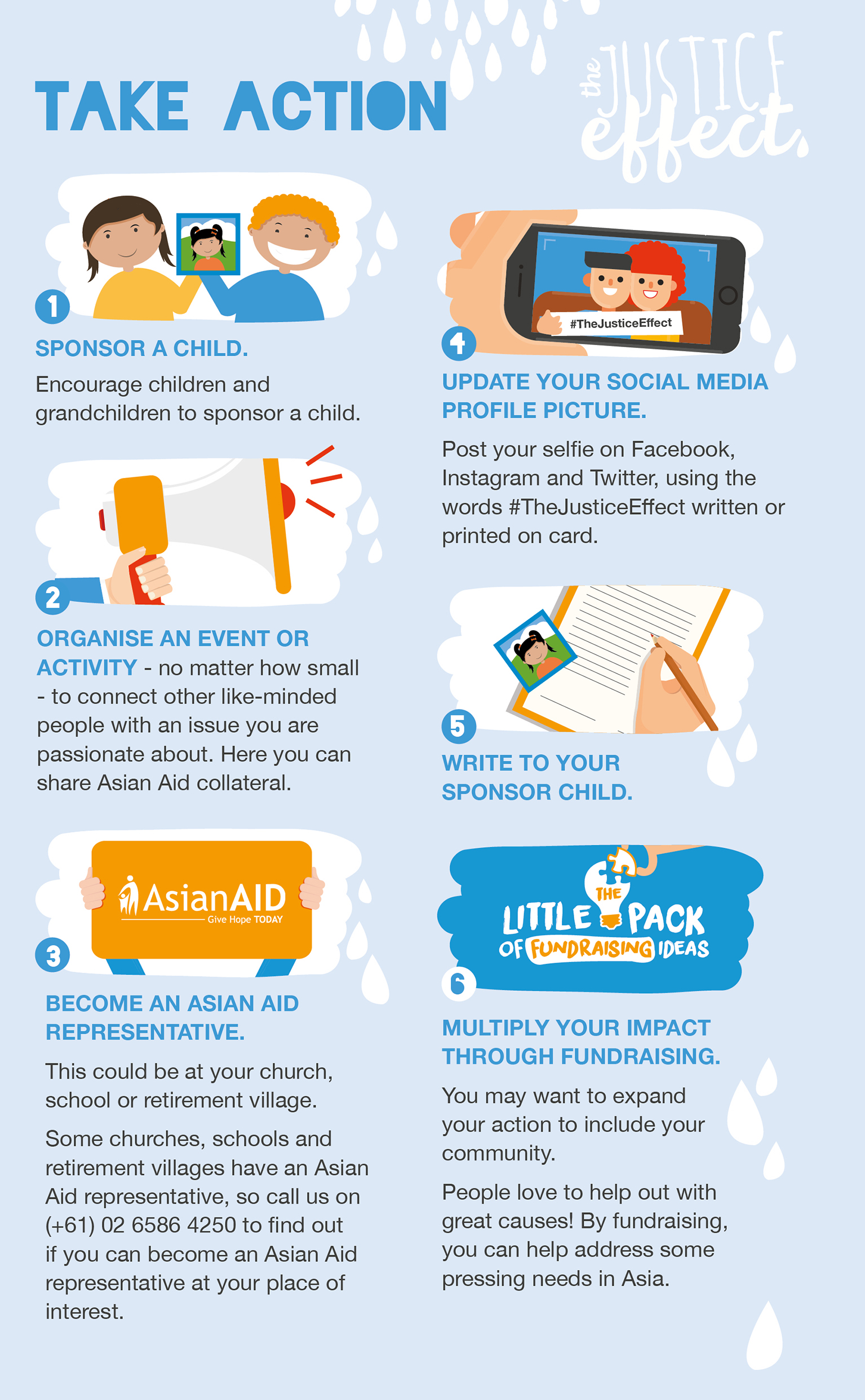 Tell others. Increase your impact by:
Encouraging a family member or friend to sponsor a child, and in doing so, prevent the child from forced labour, early marriage or trafficking.
Sharing your Asian Aid story with friends and family, on social media, or at church, work or school.
Using our available printed and online resources (see below) to educate and inspire others to join the Asian Aid family.
Getting active on social media, using updates to talk about what your support is doing and prompting your friends to like and follow us. We have lots of ways to help you do this.
Sharing art, photography or other creative expression to show how you feel about an issue.
Using celebrations – whether a birthday, wedding or anniversary – to request people give donations (using a donation slip) to Asian Aid in lieu of gifts for themselves.