(Last Updated On: March 1, 2022)
Thanmay hails from a little town which is popular for silk industries. He has successfully completed his 1st grade and stepped into 2nd grade at our Adventist school in India. Thanmay's house is located half a kilometre away from the school, so every day his mother picks and drops him without fail.
Thanmay's father works as a labourer in a cloth shop to earn his daily bread, and he is the only source of income to the family. Thanmay's mother is a home maker and takes care of their small baby at home. His father's income is insufficient to meet the family requirements, and especially during the pandemic the family underwent a severe financial crisis.
Thanmay is a smart and hardworking boy, he is good in studies and has good memory power. He is a family-oriented child, he admires the care and affection shown by his parents towards him, he loves to spend time with his younger brother and enjoys every action and gesture from the little one.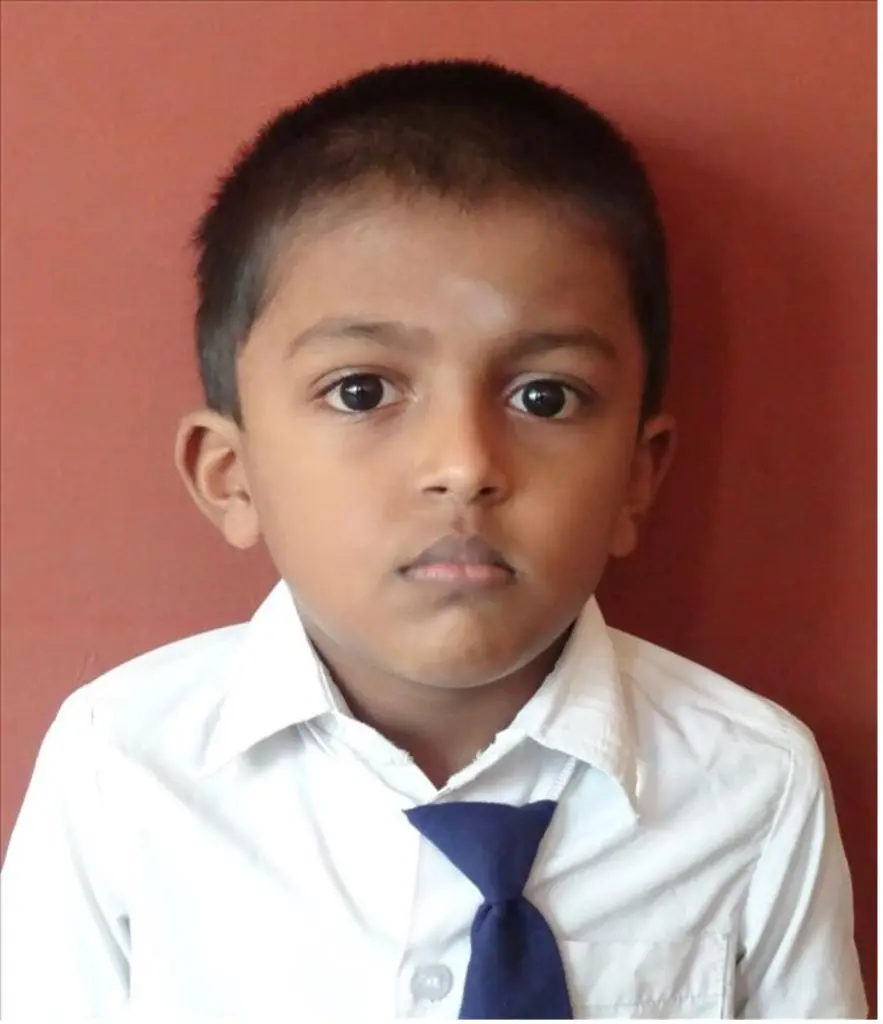 Thanmay completed his 1st grade by attending online classes. The experience of online classes was very different, but his mother was of great support to him in getting his class duties done. She helped him revise the lessons taught by the teachers regularly and made sure he did not forget what he learnt.
Thanmay's parents are very happy that their son is a part of Asian Aid's Adventist school program. They sincerely expresses their gratitude towards Asian Aid and their supporters for the immense support they provide. Such kindness shown towards the family has created a ray of hope in their lives, thus building confidence to face the challenges of life.
Anjana too was born and brought up in a small village. She is now in Grade 3 at the same Adventist school. Anjana stays with her parents, grandparents and two sisters. Her father is the only source of income for the family – he works as a coolie for a daily wage. Her mother takes care of their small children and her aged in-laws at home. The pandemic had a very bad impact on this family – they faced a lot of financial challenges which have been very hard for them to overcome.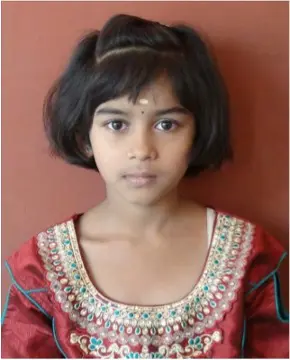 However, they are very happy to send their daughter to our Adventist school where their daughter is taught moral values that will help her cultivate good qualities in life. They express their hearty gratitude to us and our supporters for accepting their daughter into the program and giving her a great moral and financial support to continue her education.
Anjana has a great desire in her heart to become a lawyer one day –  she wants to fight for justice and raise her voice against corruption happening around. But for now, whatever the circumstances may bring, Anjana likes to keep herself busy. During the pandemic, she had ample quality time to spend with her sisters and parents. She learnt many new things, which she had never tried before like cutting vegetables, washing dishes, cleaning the house, craft art, painting etc.
If you would like to see more children's lives changed through meaningful, impactful education, please support our Communities with Adventist Schools project.
Author:
Pudens Isabel
One part writer, one part photographer & two parts traveller… Three years ago I decided something needed to change, so I quit my corporate job and started working for Asian Aid from my home in India. I travel to projects and schools we support in India and Nepal, bringing you their stories through words, photos and video. Since then I have been visiting Asian Aid projects with my camera and notebook in tow, to bring pictures and stories from the field to you.